Taking Care of San Diego County's Real Estate Valuation Needs Since 2003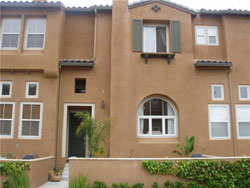 The goal of Dolphin Home Appraisals is to touch people's lives in a positive way through professional and excellent quality home appraisals. We offer "Personal Touch" service where we get to know our clients and find out what they need and what their concerns are before starting the appraisal process.
We appraise single family residences, condominiums and multi-unit properties. Our turn-around time on reports is only 24 hours! From lender work and estate trusts to bankruptcies and divorces, we can handle all of your appraisal reporting needs.
Whether your appraisal is for a new mortgage, in order to remove private mortgage insurance (PMI) or in order to analyze a potential investment, we're deeply knowledgeable about what specific lenders require and how to give them the right information in order to expedite your transaction.
Take a Weight Off
With our experience of property types, stages of construction and lender needs, you can trust us to be your appraisal partner in any transaction in which you're involved.
Contact us to see why we are your top choice for real estate valuation!